Office of Gender-Based Violence
myPlan
What is myPlan?
myPlan, an online intimate partner violence (IPV) safety planning tool, aims to use technology to empower those affected by IPV to make safety decisions regarding their abusive relationships. The myPlan app also allows friends of IPV survivors to assist and support others in violent relationships. Since college students are more likely to seek assistance from their peers rather than from formal resources, myPlan provides a link between informal support systems and formal services.
The app functions as a promotion rather than a replacement of services for IPV survivors. It is composed of general information about healthy relationships as well as three main interactive parts: an integrated Danger Assessment, safety priority setting, and a tailored safety action plan.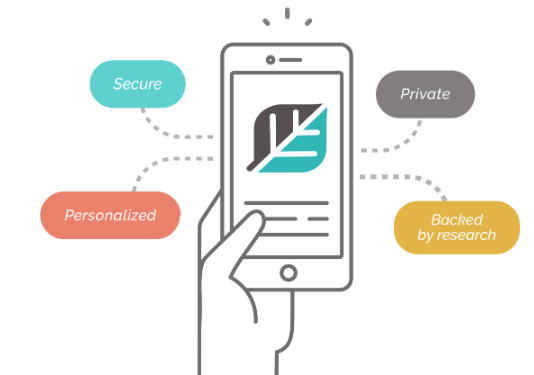 Below, we have outlined a brief description of each section of the app.
Myths: This section reviews common myths about abusive relationships and provides refutations to these common beliefs in a non-judgmental manner.
Healthy Relationships: This section offers eight characteristics that are present in healthy relationships, allowing for self-reflection.
Red-Flags: This section allows the user to apply the knowledge acquired from the Myths and Healthy Relationships sections to their own relationship by answering yes/no questions regarding red flags of a relationship. This section also provides immediate feedback for the user to reflect upon her relationship.
My Safety: This section features an integrated Danger Assessment tool. The Danger Assessment is a validated instrument that measures the level of danger a woman has of being killed by her intimate partner. It is a 20-item instrument that uses a weighted system to score yes/no responses to risk factors of intimate partner homicide. No special training is required to use My Safety, but it should be noted that this integrated Danger Assessment does not replace Danger Assessment training.
My Priorities: This section uses a a mathematical algorithm to help the user parse through competing priorities that play a major role in making safety decisions. 
My Plan: This final section synthesizes the user's responses in the My Safety and My Priorities sections to create a personalized safety action plan that provides relevant resources, support systems, and methods to keep the user safe. 
Who can use myPlan?
Currently, myPlan is available for anyone who identifies as a woman, including women in same-sex relationships, or for anyone who is friends with someone affected by IPV. The app is currently available in Spanish. See the What's in store for myPlan? section for more information on our efforts to make myPlan more inclusive.
What is the evidence behind myPlan?
Numerous qualitative studies have demonstrated that potential users of myPlan found the app to be useful, understandable, appropriate, and comprehensive. Additionally, quantitative studies have demonstrated that after just one use, myPlan was effective in decreasing decisional conflict among participants. In the long-term, participants using myPlan were found to experience decreased violence. Users of myPlan were also found to be more likely to leave their abusive relationships safely.
What's in store for myPlan?
Because myPlan is available in an app, we are able to constantly improve this safety planning tool. We are currently working to adapt myPlan to immigrant/refugee populations as well as Native American populations. myPlan is also being translated in five more languages.
While myPlan was originally created with women in mind, due to their higher likelihood of experiencing severe IPV, we still recognize that IPV affects men as well. Therefore, we are also currently working to create a male-version of the app.
The Survivor Link team is now engaging in community outreach efforts by providing free, onsite training with diverse community partners in an effort to streamline and standardize screening of and response to IPV in the community.
Find myPlan on social media: