Phoenix to buy apartment complex to house sex-trafficking victims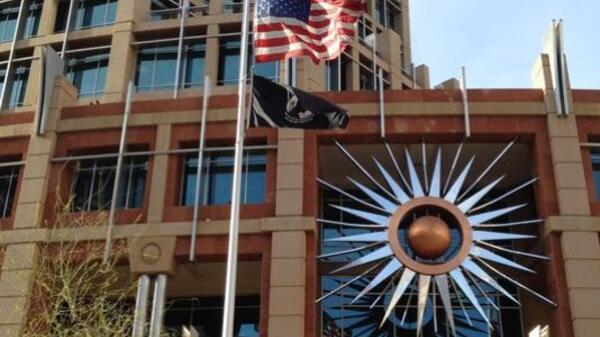 by Brenna Goth, The Republic | azcentral.com
Published Dec. 14, 2016

Phoenix will launch a project next year to convert an apartment complex into supportive housing for victims of human trafficking, an effort city officials believe is the first of its kind in the country.
The City Council on Wednesday unanimously approved plans for Phoenix Starfish Place, which the city expects will serve primarily sex-trafficking victims. The project includes buying a vacant affordable rental complex, designing trauma-focused services and providing residents with vouchers to subsidize rent.
The opportunity emerged after a shake-up in priorities at the U.S. Department of Housing and Urban Development this year left social-services providers throughout the Valley in limbo, city Housing Director Cindy Stotler recently told a council subcommittee. Funding cuts to transitional-housing services for homeless people recently left vacant a gently used complex in the northern part of the city.
Phoenix has for the past few years pushed innovative ways to address human trafficking, and more recently prioritized looking at what groups can benefit from housing vouchers. Phoenix Starfish Place will address both, Stotler said.
Arizona State University will help the city design services aimed to help victims move from supportive housing to self-sufficiency. The city expects residents to move in as early as July.
Vice Mayor Kate Gallego said before the vote she thinks the project will "put Phoenix on the map, in a good way."
Project 'good outcome' of lost funding
Phoenix will refit a 15-unit complex that it initially helped fund through about $2.4 million in federal grant money it loaned to the Foundation for Senior Living. That project, developed by the foundation in 2013, only got a few years of use before it was left vacant last spring, said Steve Hastings, chief of real-estate services for the foundation.
Save the Family Foundation of Arizona operated the site for people — mostly women with children — who had experienced abuse, Hastings said. Those tenants graduated or relocated when HUD cut the organization's funding.
The Foundation for Senior Living was looking for a new operator, Hastings said. Now, the Phoenix Housing Department will form a new LLC to take ownership of the property by assuming the loans. The city is using up to $325,000 in grant money to reimburse what the foundation invested.
The property already is built to meet the city's wish list, Stotler said. The two- and three-bedroom complex includes a community room, demonstration kitchen, library, office space and computer center.
Phoenix also may operate the site's child-care center, Stotler said, to remove barriers to residents getting educations or jobs.
City leaders on Wednesday said Phoenix Starfish Place provides a solution to an otherwise problematic situation with the property.
"I think this is a good outcome," Hastings said.
Services aim to propel victims 'out of that life'
And the new use will fill a gap in housing services for victims of sex trafficking, said Dominique Roe-Sepowitz, who is helping with the project as director of ASU's Office of Sex Trafficking Intervention Research.
Phoenix Starfish Place is named for a story in which a child throws into the ocean individual starfish that wash ashore, despite the thousands that can't be saved, she said. For human-trafficking victims, the right services can make sure they "don't get washed up again," Roe-Sepowitz recently told a council subcommittee.
The housing won't be emergency shelter but rather a more permanent place for victims to live. Residents would be referred to receive one of the city's Section 8 housing vouchers to live in the project by agencies that work with the city's Human Services Department, according to a city report.
Recipients of the federally funded resource pay a portion of their income toward rent, with the remaining balance covered by the voucher.
Phoenix will allocate 15 of its vouchers for human-trafficking victims, giving them priority in an otherwise years-long process. More than 27,000 people applied for the general wait list during a roughly two-week window earlier this year.
The city will also use $150,000 of grant funding for on-site support services from an outside provider. Roe-Sepowitz said the idea is to operate the housing through a trauma-focused lens.
Residents need case management and therapeutic services, she said. All staff who have contact with them are responsible for creating a compassionate, empathetic setting.
"It's not just giving them a bed to sleep in that's safe," Roe-Sepowitz said. "It's creating an environment of growth, an environment that propels them out of that life and not back into that life."
Source: http://www.azcentral.com/story/news/local/phoenix/2016/12/14/phoenix-buy-apartment-complex-house-sex-trafficking-victims/95355862/