Center for Community Health and Resiliency (CCHAR)
Community Health Workers (CHWs) are vital frontline public health personnel. They connect health and social service providers with underserved communities that are at a heightened risk and suffer disproportionately from chronic diseases, illness, and toxic stress.
In October 2021, OCHER started operating a $3 million, 5-year grant from the U.S. Substance Abuse and Mental Health Services Administration (SAMHSA) to serve as a Treatment and Service Adaptation (TSA) Center in the National Child Traumatic Stress Network (NCTSN). Our TSA center is the nation's first and only center to date that specializes in training CHWs in culturally responsive, evidence-based trauma treatments and interventions. These interventions are specific to children, youth, and families belonging to vulnerable communities of color, with a special emphasis on American Indian and Latinx populations served by CHWs in the Southwest.
The national training center, called the Center for Community Health and Resiliency (CCHAR), will train hundreds of CHWs across the nation and co-develop trauma training in partnership with the community.
Our major key partners include: 
Our key activities include: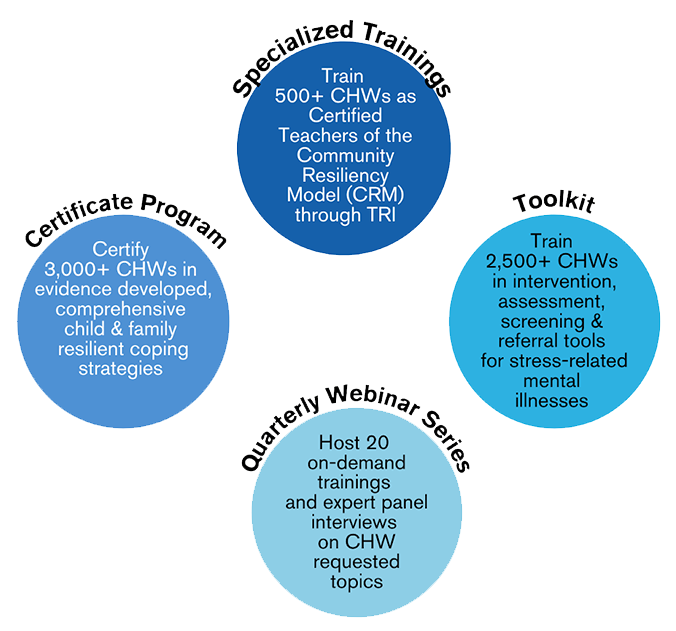 To learn more about our project and to connect with us, please email us at
asuocher@gmail.com.